Gallery Murat Atvur
Hi all,
My name is Murat. I have been working on Alias Studiotools for a while now, I worked in a couple of different car design studios, and seen the different stages of how to use alias for concept work or production work. I think Alias is a fantastic tool, which gives you full control over every single point on the car, a very flexible, customizable software. And if you are into discovering new countries, cultures and people alias is the golden opportunity to do that, as it is the industry standard for developing design surfaces for automotive interiors/exteriors.

I have been using Studiotools before finding out about Learning Alias, but I still find it extremely useful to explore further techniques of building models, and getting reviews from a senior modeler like Graham. There is never a single way of doing something in Alias and it is best to learn more and more, Alias Studio is all about progressing.

I really like the whole process of modeling, from scratch to production level, where you get to see a part or a car, being developed from empty space to actual/physical world. My personal favorite stage is Advanced design development stage, where you get to explore the volumes and details of the car, and keep changing the proportions with the designers.

Below you will find samples of my personal work, none of which has any collaboration with the brands displayed. All the models displayed here are modeled on Alias Autostudio, and rendered in Keyshot, and some were post-processed in Photoshop.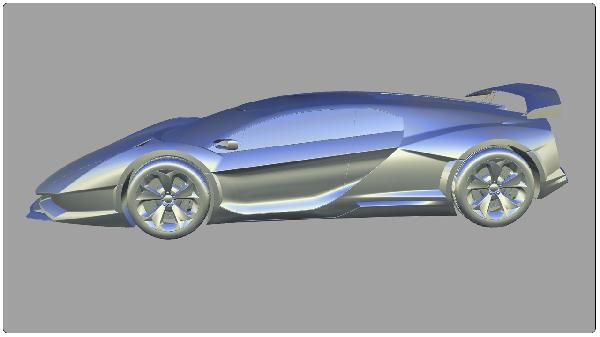 Thank you for your interest in my work
... sorry you must login and be a paid up registered member to view the rest of this tutorial